Mix&Match
Just as some fashion items are making a comeback after years (how can we not think of flared trousers?), so is the love for antique-style furnishings making a comeback. The more delicate question is: how to combine a modern chandelier with a cherry sideboard?
With little precautions it can be done, and the result can be very suggestive.
The first aspect to evaluate is the environment you want to create, taking into consideration the brightness and size of the room, but, above all, the mood you want to give to the room. Whether you are aiming for a romantic space or one that tends towards an industrial, boho or shabby chic, ethnic or rustic style, there are many ways to go. The final choice is personal, but keeping some basic rules is certainly more effective.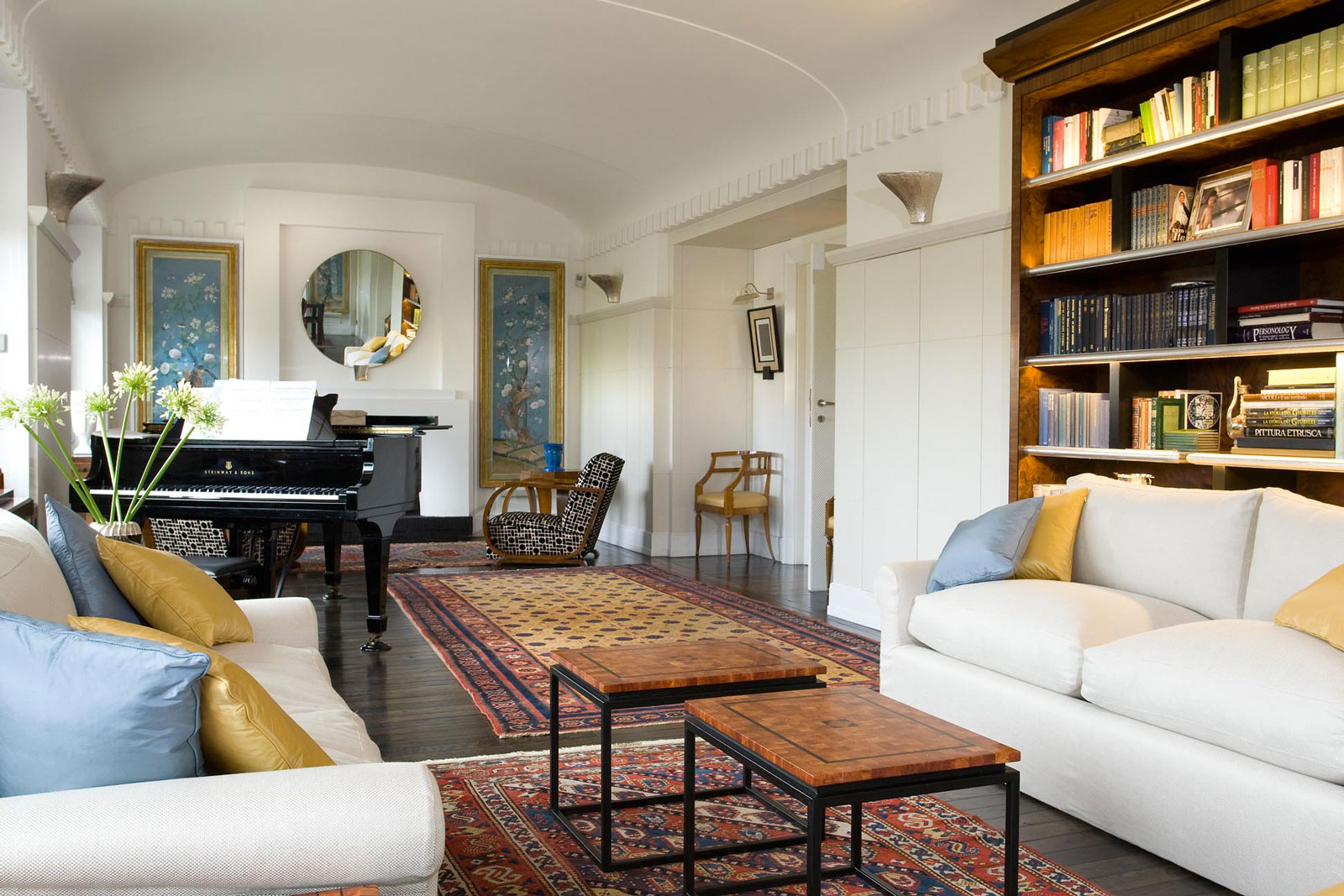 The advice is to take a good look at the piece of furniture, evaluate its dimensions and dimensions to understand where best to put it. An important sideboard in a small room could visually appear a bit too "heavy". We must then evaluate the material, remembering that wood is more difficult to treat than other materials and that many ancient woods have a glossy finish. Not to mention the rustic feel of some 19th-century sideboards: in these cases you can play on assonance using neutral finishes and matching materials, or you can break the rules by playing with contrasts. In general, however, the combination of opposite materials has crossed results: cold and warm, shiny and opaque, wood, stone, are enhanced in their diversity.
Why not dare with a change of function of a much-loved mobile phone? For example, in the living room, a sideboard can become a bookcase and a refectory table can be used as a desk. Or a beautiful and ancient ladder can become a coat hanger or a photo holder.


Moving to another environment that often enjoys particular attention, the bathroom, you can indulge yourself. Not all houses can accommodate a cast iron bathtub, but it is also true that we find it in the catalogs of various companies.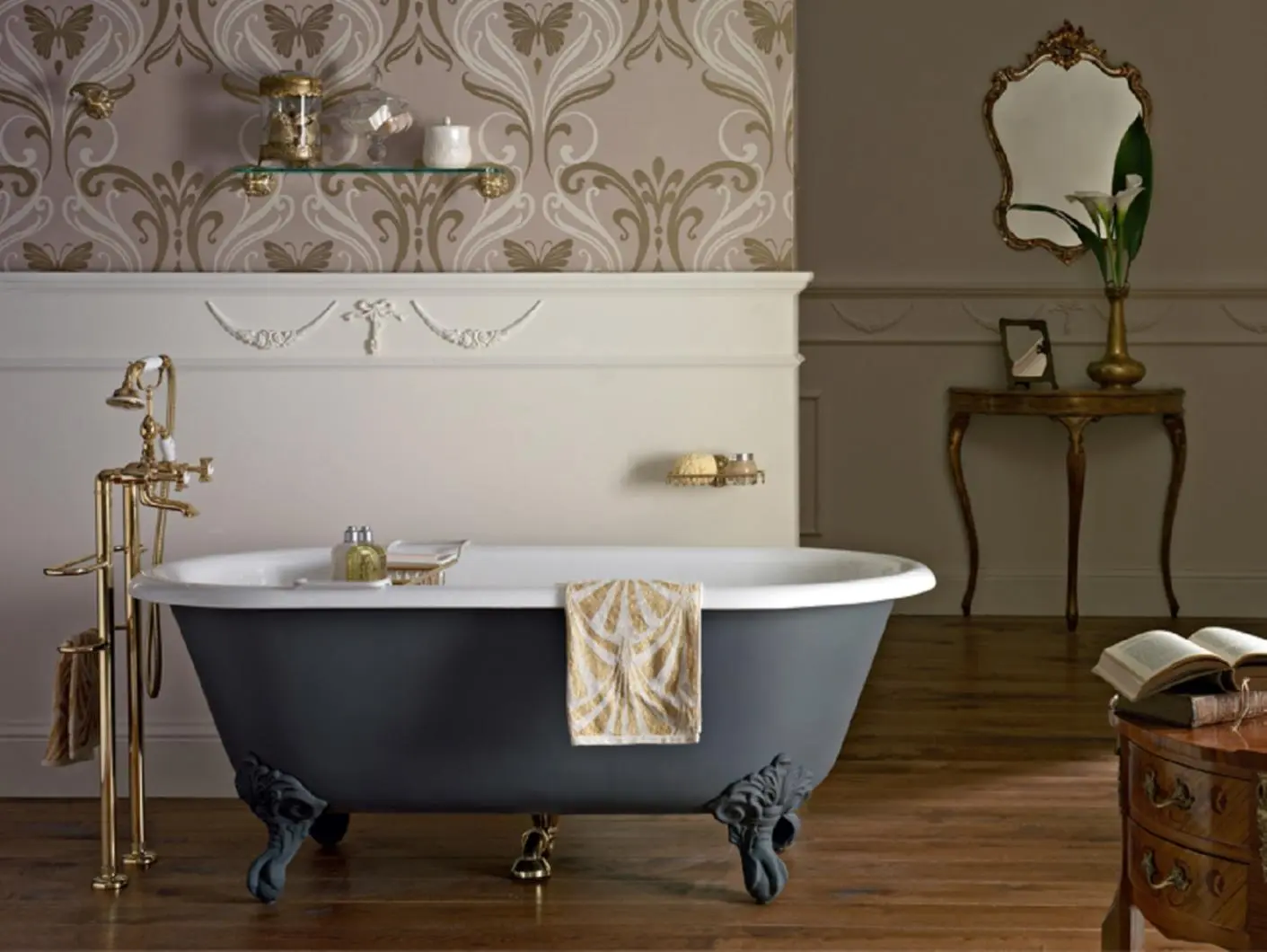 If, on the other hand, the room is small, you could always opt for a smaller but still impactful object, such as a mirror, a stool or an old suitcase used as a container for everyday objects.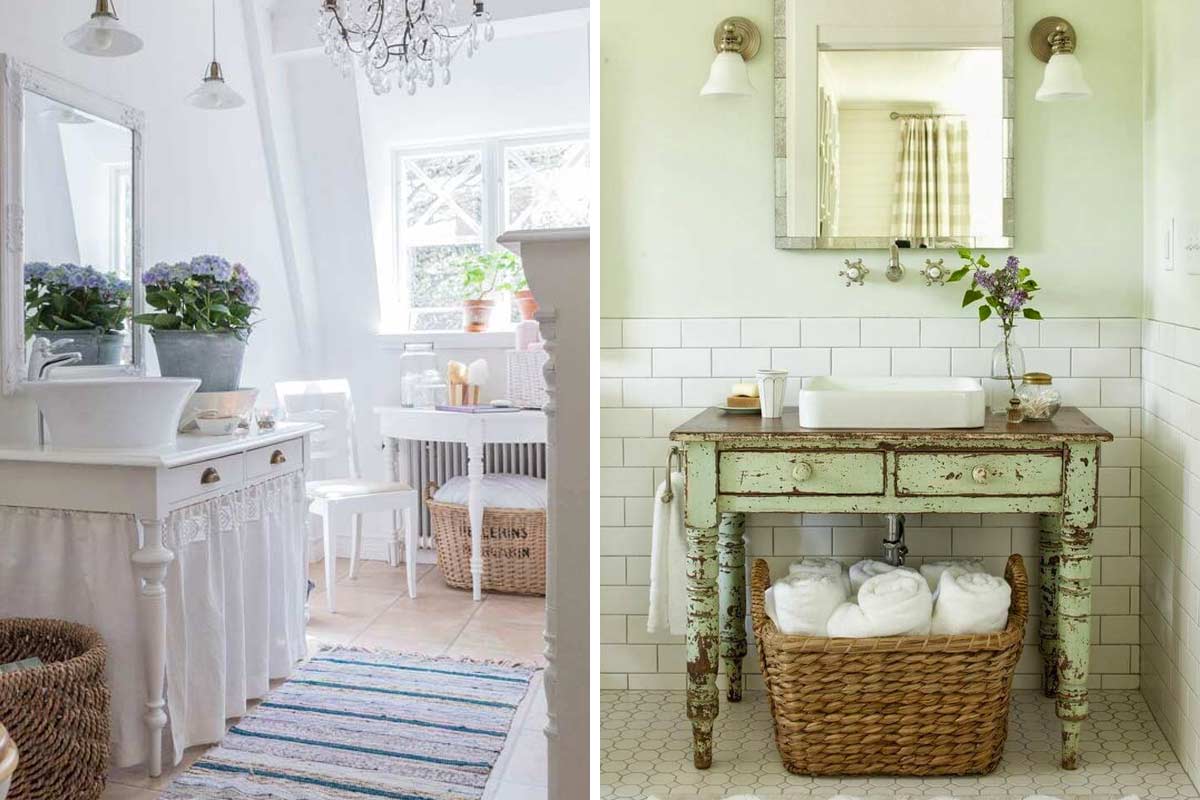 To conclude, apparently contrasting combinations manage to give character and uniqueness to our home, reflecting our being and our passions.